1923 Gibson L-4 "Snakehead" guitar
All original hardware but missing a pickguard.
With Virzi Tone Producer.
Good condition with one repaired top crack.
Offered at $2495.00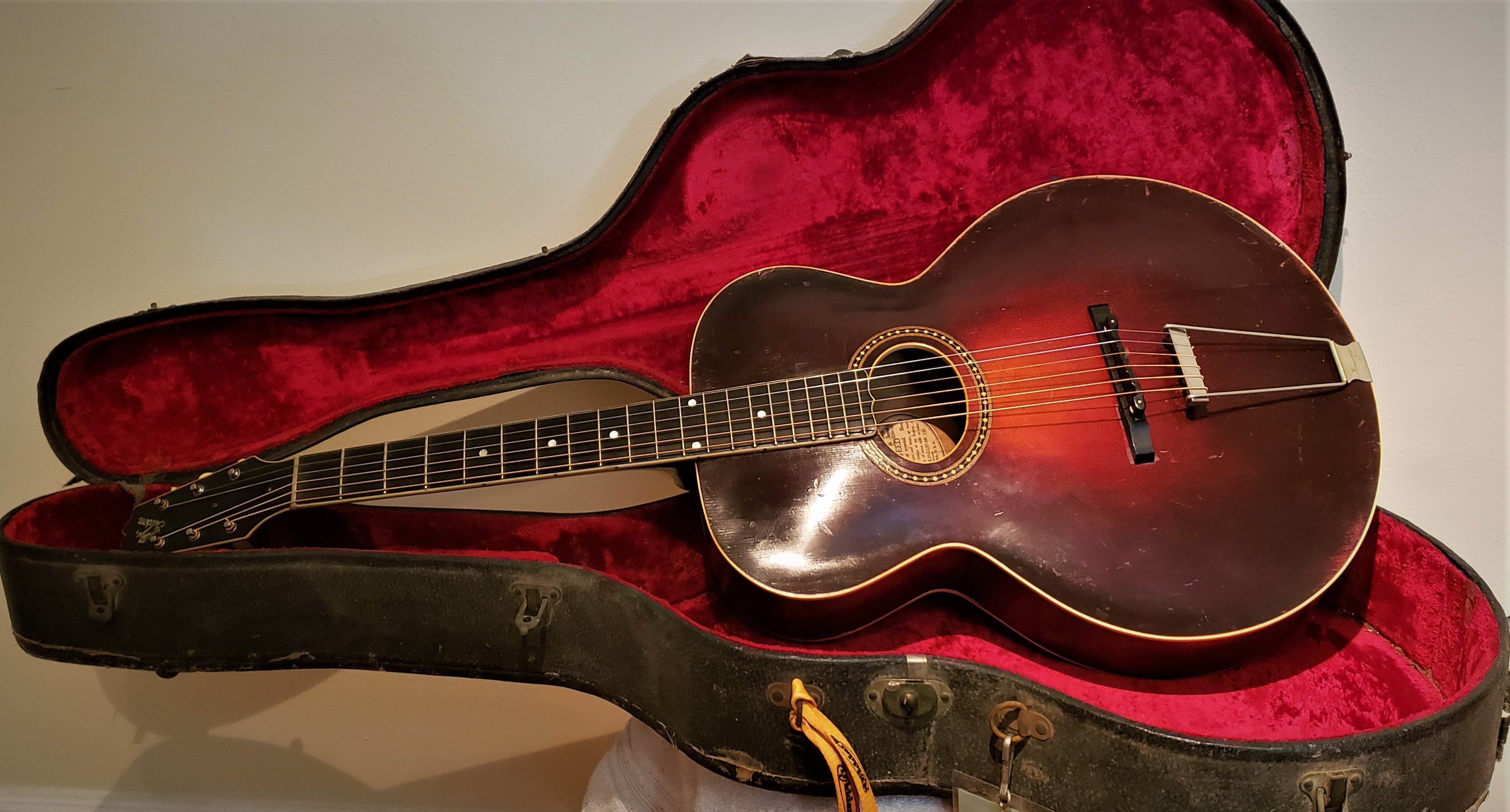 Original case is worn and needs a replacement handle. Interior velour is in fair condition.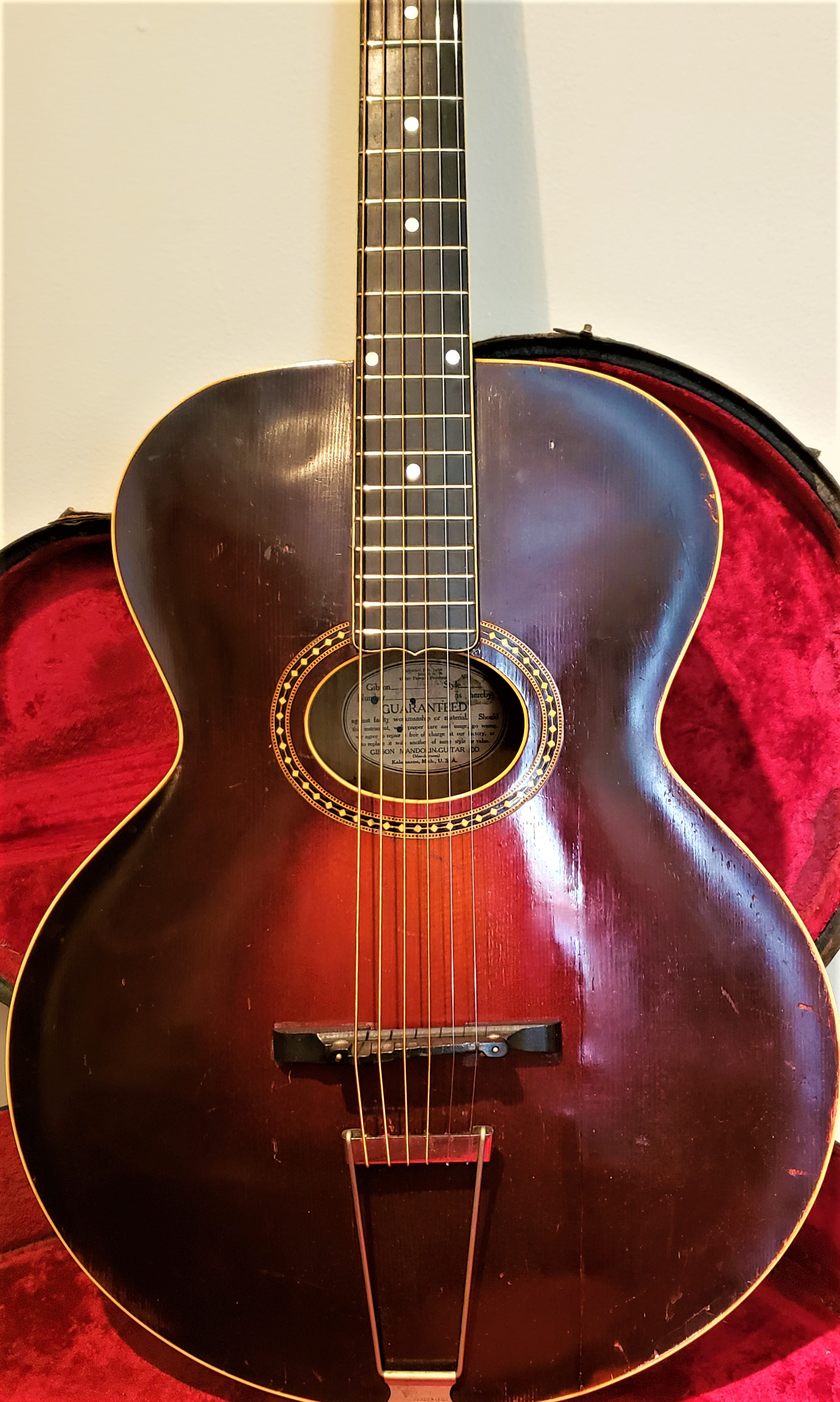 Beautiful "Cremona" sunburst varnish finish. Repaired top crack is visible.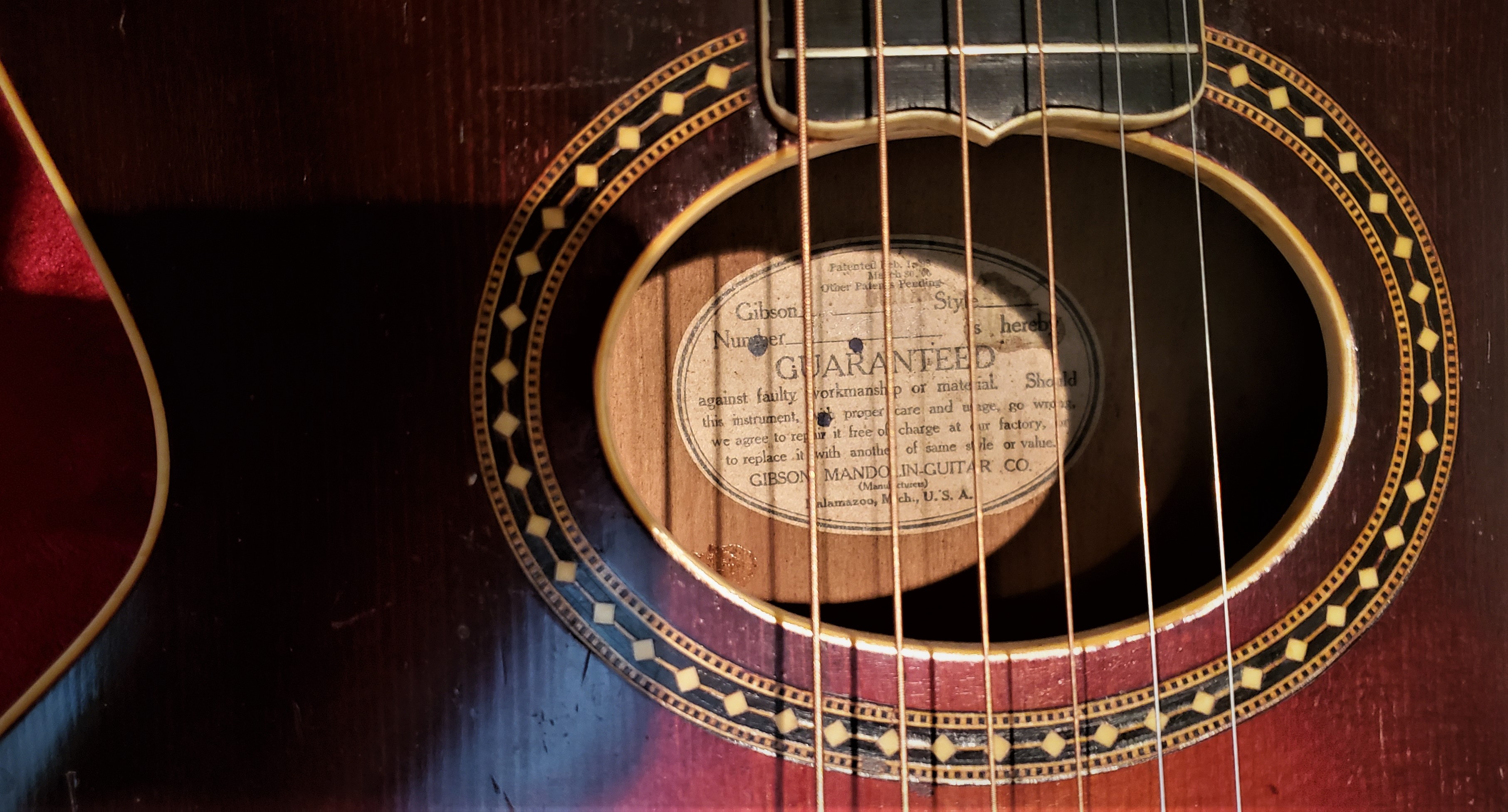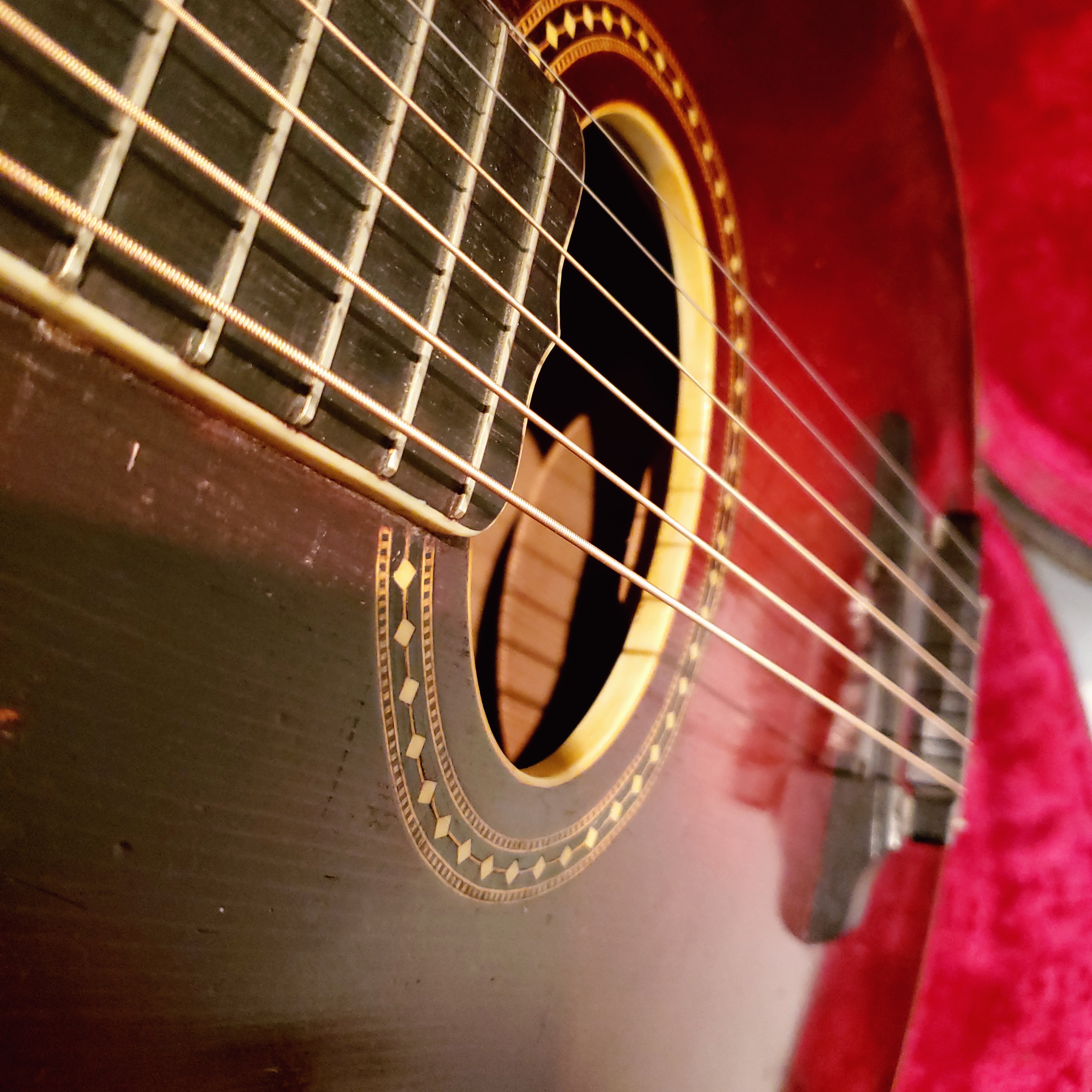 Label is intact. The Virzi can be seen in the photo on the right.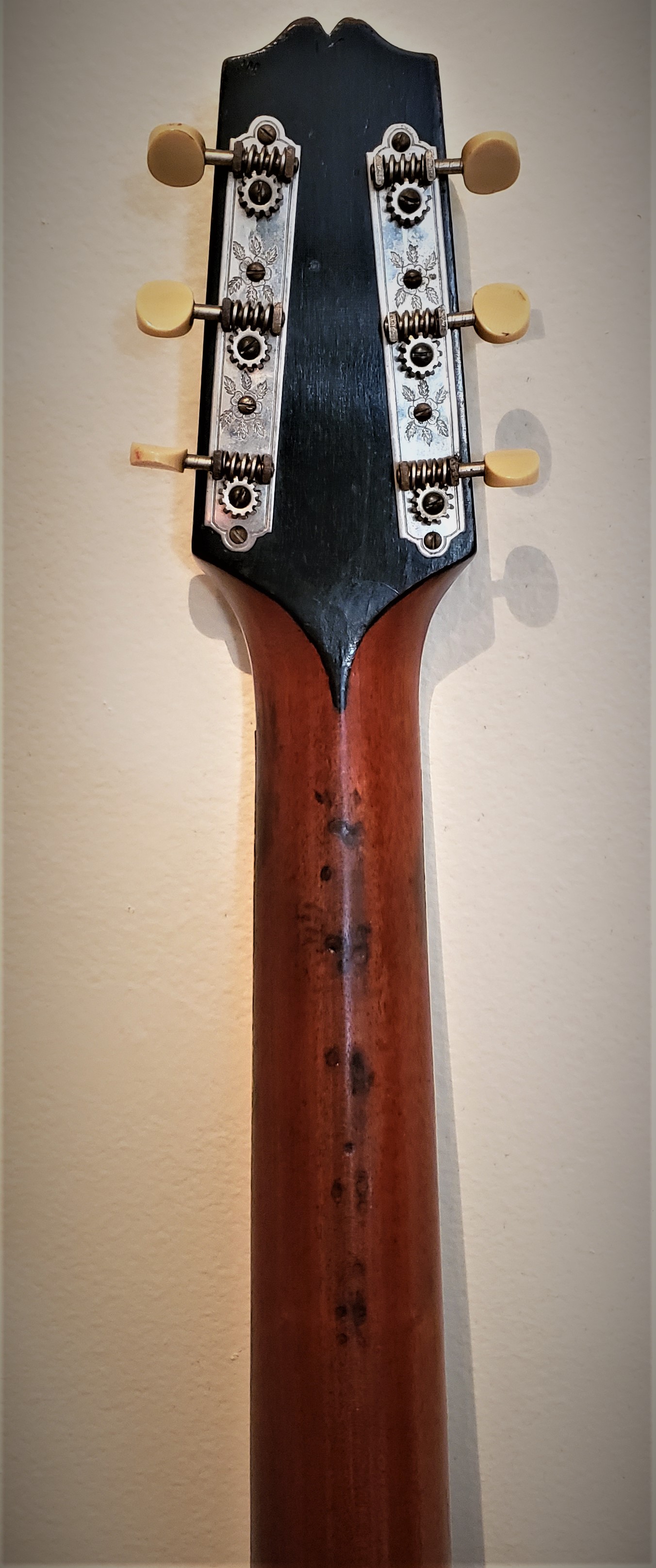 Tuners are original.Some scarring on the neck from capos.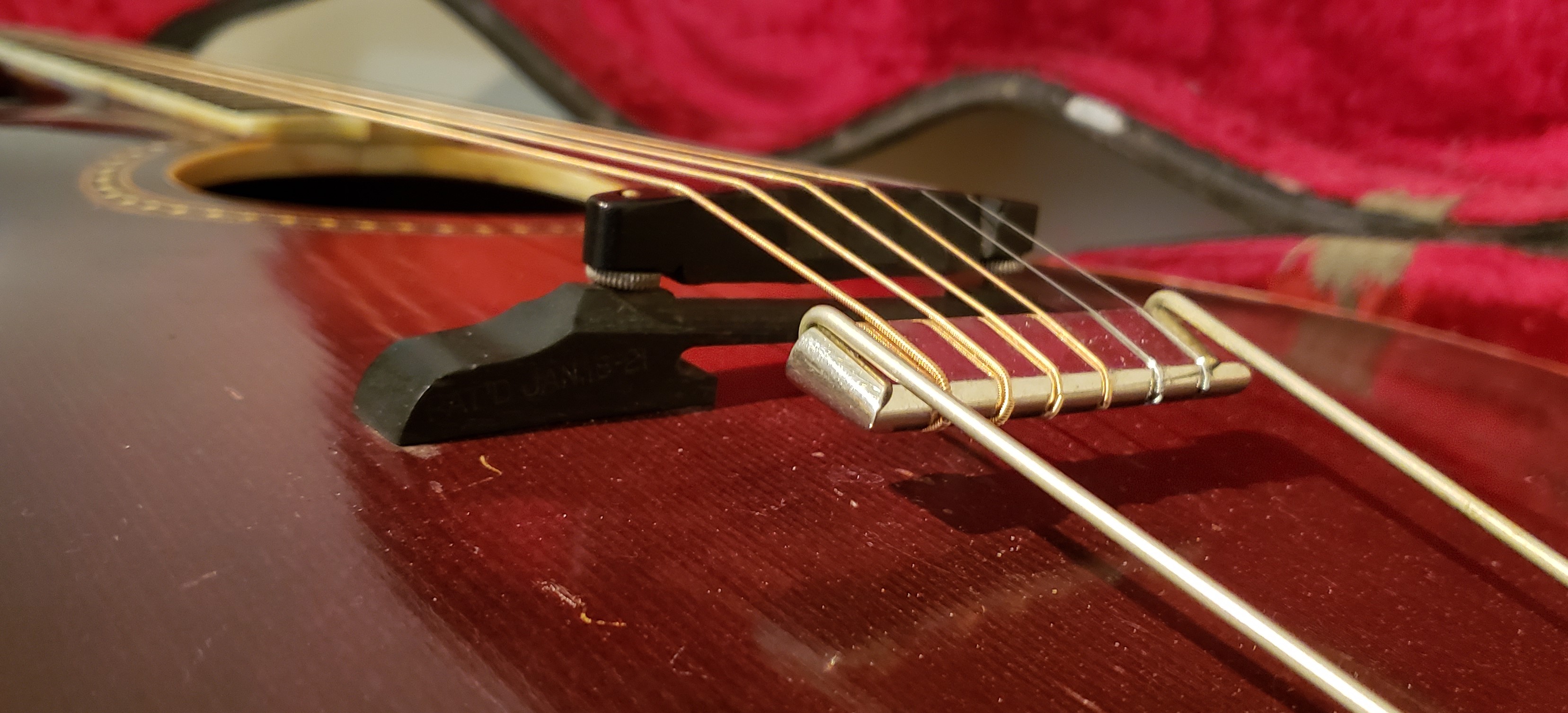 Adjustable bridge and tailpiece are original.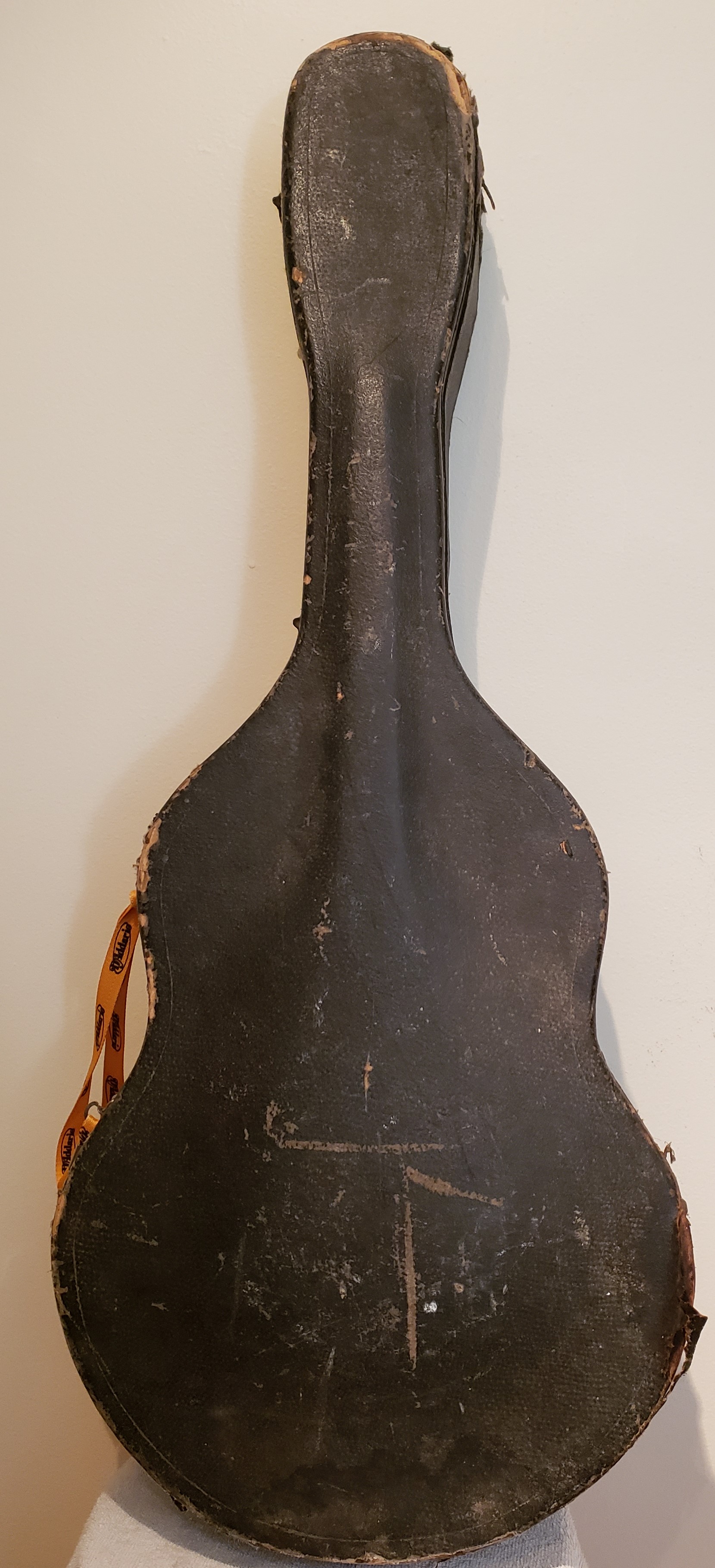 Well worn original case in need of a new handle. Interior is good. Almost 100 years of protection.